Meet The Team
Our team of experts in Reference Listed Drugs, Clinical Supply Trial Management, Unregistered Medicines, and Rare Disease Medicines works relentlessly to create creative solutions that empower the lives of patients by offering access to medicines globally. We are committed to improving medical possibilities and making a difference in the world of healthcare by working together.
"By making a conscious effort to improve the quality of our work at Invimeds, we enhance our own capabilities, and become more efficient, effective, and valuable to our stakeholders. With dedication and perseverance, we can achieve great things and make a meaningful impact in our society and beyond."

Md. Inammudin Ansari

Director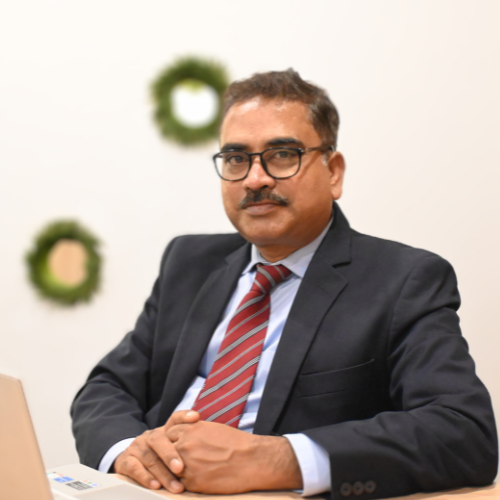 Building a Global Network to Enable Access to Unavailable Access for Enriching Medical Care
A track record of success in business development, portfolio management for specialty generics in regulated markets (US & EU), and the development of ground-breaking sales & marketing strategies in the healthcare industry.
His goal is to build a powerful network that can reach beyond boundaries and provide families and people with complete healthcare solutions.
Expertise:
Introducing a New Era in Managed Access Programs
Planning dynamic global sales and marketing strategies
Join us on this revolutionary journey, where the impact is limitless. Let's collaborate and reshape healthcare's future together.
Experienced Operations with a demonstrated history of working in healthcare and pharma industry. Skilled in Business Development , Vendor selection, negotiation for Reference Listed Drugs ( Europe , US , Brazil , Japan )API and and Chemicals
I am an adaptable man and an experienced professional with transferable skills in driving business growth through strategic management and business development initiatives including core competencies in general management, organizational planning, market development, and sales management.
Hi, I'm Dr. Anchal, a committed healthcare consultant and a skilled marketing professional. I bring to the table a wide range of knowledge in marketing, operations, and patient care with prior dentistry experience. 
I play a key role in developing innovative tactics that align with our ultimate purpose of becoming the premier, trusted partner in facilitating access to cutting-edge medical treatments and related services. I do this by leveraging my keen data analysis abilities and proficiency in marketing management.